The Breedlove Play Style System
The Breedlove Play Style System assigns a color-coded icon to each of three basic performance modes—Heavier, Versatile and Lighter. Each instrument is designed with a specific play style in mind, and the system is an additional tool to help you zero in on your new favorite guitar, while also considering the body shapes and tonewood pairings of various Made in Bend and Designed in Bend models.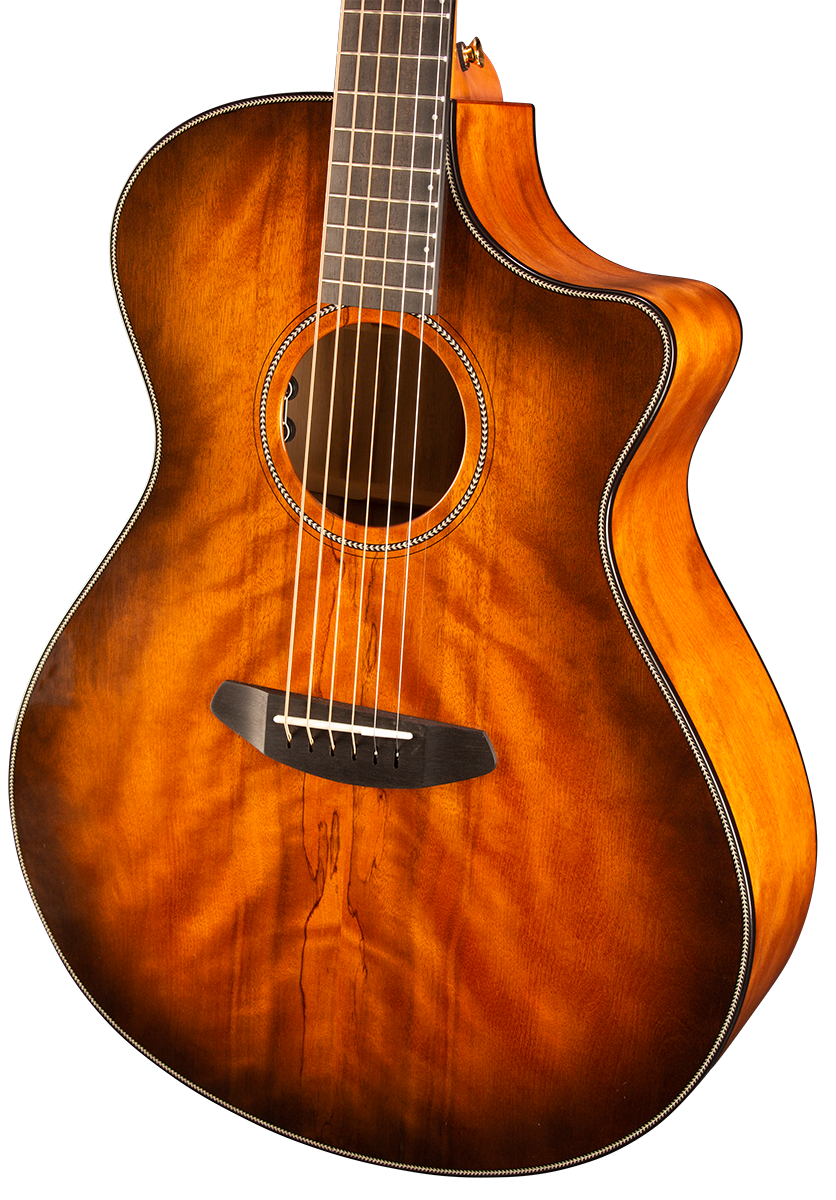 The way you play says a lot about you. And your guitar should help you express that. If you've been making music for years, you may have already sorted out what works for you. Perhaps it turns out you're a chameleon, like Joni Mitchell, using a variety of open tunings to channel your muse, and you've settled on a versatile Solo Concert CE because you love the way the red cedar top responds to your fingerpicking, but also thrill to the way the ovangkol back and sides support your strumming—and, oh, the lush way that Side Monitor Soundhole just washes you in sound. Breedlove has classified its instruments into three broad categories of play—Heavy, Versatile and Light. These are not firm designations, but simply a pathway to finding what fits you and your preferred method of expression. If you like to bang out big chords on a loud guitar, try an all-solid Organic Collection Performer Concerto CE. If you favor a gentler approach, softly jangling with a thin pick or opting for the clean, simple sound of skin on string, look into a Legacy Concert CE or a diminutive Pursuit Companion CE. Enjoy exploring the many options here!
H | Heavier Play, Strumming: Historically, large guitars excel at flatpicking and are designed for a bigger sound and a stronger attack. Breedlove targets this play style on most Concertos and select other models.
V | Versatile Play, Multiple Styles: Breedlove crafts the majority of its guitars with a versatile, all-purpose sound and feel that is well balanced between strumming and fingerstyle play.
L | Lighter Play, Fingerstyle: Since its earliest days, Breedlove has specialized in creating instruments with focused, individual note-for-note clarity and exquisite tonal balance.