Current Promo - Take $100 Off
The ECO Collection
From October 1st through December 31th, Breedlove is helping players gear up for the holidays! Take $100 off any ECO Collection guitars. Plus, we're giving you 50x more chances to win an ECO Collection guitar each month by visiting a local dealer and demoing any Breedlove model. Ask your local dealer for more information!
The Breedlove Difference
Sound Better. Play Better. Play More.
Breedlove is building tomorrow's guitars today. With the goal of superior sound and sustainable exotic tonewoods, we have the right guitar for you, at the right time in your musical journey. You will sound better, play better and play more with a Breedlove. For 30 years, we've been following your lead, designing trusted, quality instruments for a new era in our Bend, Oregon Custom Shop. Our passion matches yours, together we know what makes a great guitar. Four revolutionary body shapes, marrying science, art and beauty, cater to your individual style, offering personalized, signature tones you never thought possible; with unmatched ease of playability and striking fit and finish across all models. You will fall in love at first strum. That's the Breedlove difference.
Features and Benefits
The Organic Pro Collection
Introducing the Organic Pro Collection, all solid tonewood, fully-sustainable guitars that working musicians and aspiring players can actually afford. These uncompromising instruments are built with ethically harvested trees from forests we have personally visited.
Learn More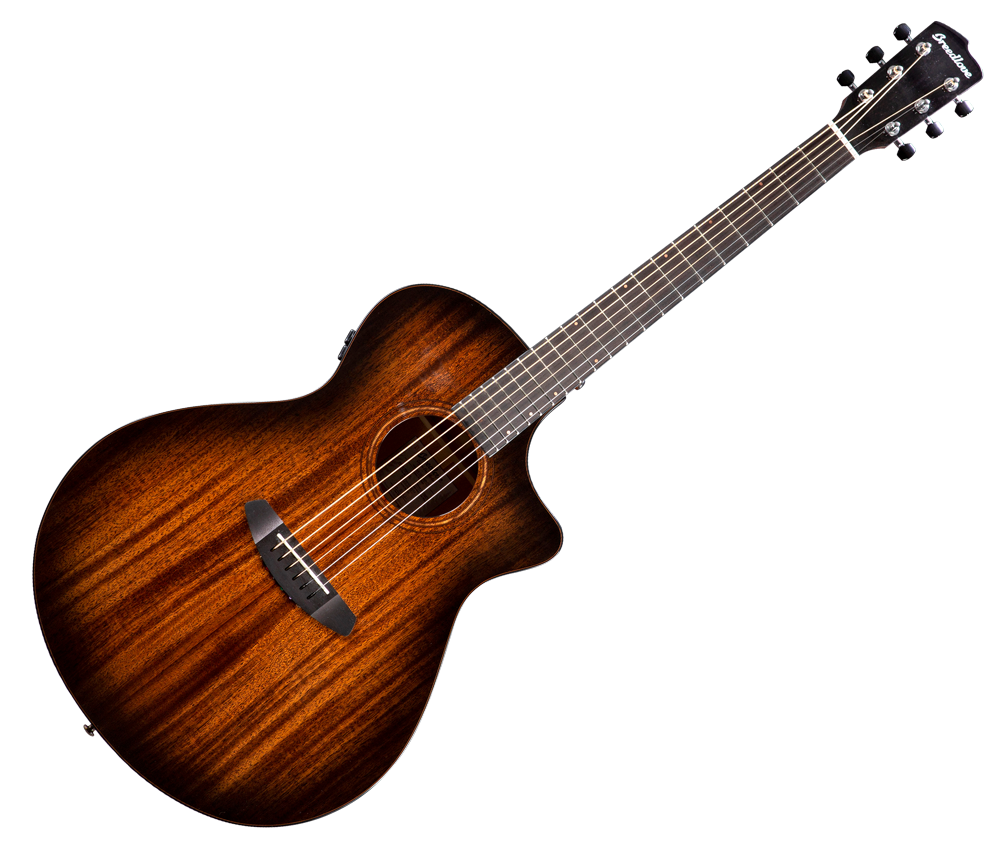 Cascade Bracing
Bench-Built Sound Born in the Custom Shop
Dependable, Convenient and Reliable Electronics
Side-mounted Fishman Flex Plus-T electronics with volume, treble, bass, and phase controls, plus an onboard tuner.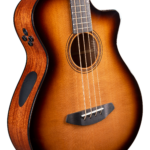 All-Solid Tonewoods
All-solid, fully sustainable tonewoods just sound better. Learn why.
Professional, Sustainable Tonewood Sound for Everyone
Fully-sustainable guitars that working musicians and aspiring players can actually afford.
Discover Your Sound
Find Your New Favorite Guitar
Breedlove has the right guitar for you, for your unique groove, whether you're a basher or a picker; whether it's your first instrument or your new favorite; whether you want to rock or relax. And Breedlove makes it easy to discover your individual sound and mode, regardless if your main concern is body shape and comfort, play style, sustainability, tonewood choice or, quite simply, price. Begin your journey here.
What Players Are Saying
Reviews, Awards & Testimonials
Breedlove received Music Inc Magazine's 2019 Suppliers Excellence Award. This award was voted and awarded by music retail dealers throughout the USA.
Supplier Excellence Award | Music Inc Magazine
For the Pursuit Concertina. Breedlove Guitars has always been known for their willingness to deviate from acoustic-design convention.
Premier Gear Award | Premier Guitar
"An amazing new acoustic… the Signature Concerto"
Paul Riario | Guitar World
"In guitar circles, the name Breedlove is synonymous with forward-thinking designs"
Adam Perlmutter | Premier Guitar
The Sound Optimization® Process
Building a better sounding guitar
At heart, guitars are complex machines, merging art, science and engineering towards a single goal, the creation of soundwaves. For Breedlove, that goal is even higher, the creation of superior acoustic sound—with rich tone, sustain and projection—matched with effortless playability. We achieve that for you through Sound Optimization® on all of our Made in Bend acoustic guitars. You will hear and feel the Breedlove Difference.
Crafting Your Sound
The Breedlove Team
Spend just a few moments with any Breedlove crafter and you will quickly learn that their passion for music is matched by only one thing, their obsession with guitars. More than a few keep it going after work, hammering frets and shaving braces in home shops, or playing gigs at local hot spots. You will also learn, depending on whom you talk to, the fastest black diamond slope on Mt. Bachelor, a top-secret fly casting eddy on the Deschutes or the most captivating view from the Farewell Bend trail. Even more than the strings, that lust for life and love of nature might just be the most important element in your Breedlove guitar.